Our Team
We offer you a team of Licensed Real Estate Brokers  (and agents) who are experts in finding properties (house and lots and townhouses) for sale in Metro Manila, Cavite, and Rizal. We are headed by Roldan and Mary Ann Binuya, husband and wife, who are both Licensed Real Estate Developers. They are  both Topnotchers of the 2009  Real Estate Broker Licensure Board Exam.
ROLDAN C. BINUYA
PRC Lic. No.: 0000153
Board Topnotcher (Rank 4)
REBL No.: 20673
Mobile (GLOBE/ VIBER): +63.917.8650725 | (SUN):+63.933.3579830
Landline (DUO): +63.2.5063671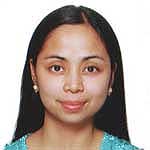 MARY ANN M. BINUYA
PRC Lic. No.: 0000152
Board Topnotcher (Rank 3)
REBL No.: 20591
Mobile (SMART/VIBER): +63.918.9352835
Landline (DUO): +63.2.5063671
Email: ann.binuya@bahaycentral.com
Our Company
Bahay Central Realty is a real estate marketing company that offers properties (house and lot and townhouses) for sale in Metro Manila, Cavite, and Rizal. We are experts in finding properties regardless if you are locally-employed, OFW, or a Foreigner married to a Filipino.
Since 2006, our company  have sold hundreds of units, in different locations, to families of different financial brackets.  It has been an exciting and gratifying 10 years, but our best reward is the satisfaction that we are able to help our buyers to the best of our abilities and with all honesty and integrity, without favoring any particular project or developer over the welfare of our clients.
Our VISION is to build a company that will become the household name in finding real estate properties anywhere in the Philippines – a company built on honesty, integrity, and competence .
Our MISSION is to help YOU – our clients, here in the Philippines and abroad – to find the property that perfectly meet your NEEDS and BUDGET.
Our Services
Our services covers assistance from finding property options up to the time that you are ready to move in to your new home. Our products are brand new "house and lot" projects in Metro Manila, Cavite, and Rizal. Our specialty is on clients who comes from middle-income to high-end (Class A, B, and C ) markets. We have a remarkable track record helping OFWs and Foreigners married to Filipinos. Locally, most of our clients comes from the IT, Call Center, and Medical Industries. To summarize, our services are:
Free site visits with company vehicle and  assisted by knowledgeable agent/broker
Assistance during reservation
Assistance during submission and completion of documents/requirements
Follow of unit status
Communication of requests and concerns with the developer
On-call assistance from 10:00am to 10:00pm
Our Guarantee
We offer the following guarantees to all our clients:
Professional Services– you will be assisted by PRC Licensed Real Estate Brokers and Agents only with expertise on the projects you are interested with.
Honesty and Integrity – we will answer all your questions truthfully and provide all information needed for you to make a correct and objective decision. Be assured that our loyalty to you as our customer is beyond our loyalty to any particular developer we carry.
Free Assistance – you don't have to pay us anything fr our services.  We will get our income purely through commissions and professional fees to be given by the developer.
Best Deals– all prices shown in this website are as published by the developer without any form of mark-up or additional fees from us. If there are discounts and promos announced by the developer, then you'll enjoy them as well. When you have decided to purchase, we as your brokers will facilitate the sale but all prices, terms and contract will come directly from the developer.


We ALWAYS strive to find the best deal possible for our clients. 

Freedom of Choice: it's your  house, you will make the decision.  And we will help you make that decision by providing all possible options  without favoring any developer or project.
Photo Gallery